We Have Moved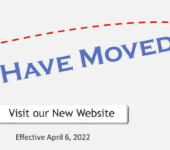 Come Join Us for the Birth of the Unitarian Universalist Studies Network
For the past year, leaders of the UU History and Heritage Society and Collegium have been working to unite our organizations into a single network for all the people who cherish the study of Unitarian Universalism, including UU histories, theologies, ethics, ministries, and more. We plan to make it official on Saturday, August 14, and invite all UUHHS members to participate in the event. The annual meetings of UUHHS and Collegium will occur jointly from 4-5:30 pm ET on that day. We will complete our membership vote authorizing the merger, and then hear reports on the various activities to be undertaken by the unified organization. This meeting will take place on Zoom at https://harvard.zoom.us/j/91519782419?pwd=b3BWTXNmRlY4M0I5WCswVkFKcjFaUT09
Vote Here
All of this must, of course, be approved by our membership, so prior to August 14 UUHHS members are invited to cast a vote. Because UUHHS is a legally incorporated charity and Collegium is not, we decided that the most efficient way to achieve the merger would be to amend the name and bylaws of the UUHHS. Bylaw changes require a vote of the UUHHS membership, and thus we have prepared an electronic ballot. Please note that it is not a secret ballot, and that voting will close 15 minutes after the annual membership meeting, at 4:15 pm ET on August 14.
To get a fuller picture of the new UU Studies Network, please see our temporary website. To help inform your voting, we have posted both the UUHHS and the UU Studies Network bylaws.
Continuing Membership
Finally, please know that if you have a current UUHHS membership, it will carry over to the UU Studies Network. If you are due for a renewal, please go ahead and renew on the Join page of the UUHHS website.
General Assembly 2021, sponsored by UUHHS
2021 Conrad Wright Lecture
Race, African American Religion, and American Psychiatry
Dr. Judith Weisenfeld
Dr. Judith Weisenfeld is the Agate Brown and George L. Collord Professor of Religion at Princeton University. This lecture explores how early American psychiatry emerged within the racialized landscape of religion in the US and considers how ideas about race, religion, and mental normalcy shaped African Americans' possibilities for community formation and spiritual healing in the aftermath of slavery.
June 26, 2021 4:00 – 5: 30 PM. See the General Assembly agenda.
2020 Annual Meeting
The Annual Meeting of the UUHHS was held virtually on July 18, 2020. Following introductions, a moment of silence was held to remember Rep. John Lewis and John Marsh, former UUHHS board member.  Reports were provided on the finances of the Society, the Journal, Dictionary of Unitarian Universalist Biographies, and General Assembly.  Dan McKanan also introduced a new initiative called the Congregational History Project.  For more information, visit our Media page.
2020 History Research Prize
The Unitarian Universalist History and Heritage Society is delighted to announce the winner of our 2020 History Research Prize for Future Leaders: Lóre Stevens, for her essay, "'Strong at the Broken Places': A History of the First Unitarian Universalist Church of Nashville, 1992-2019."  Read more . . .
General Assembly 2020, sponsored by UUHHS
2020 Conrad Wright Lecture
Changing a Future for Inclusive Democracy
Dr. Sylvester Johnson
This lecture explores the trend of the next decade world where inequality is set to exceed anything the world has seen before. His talk examines structural disparity by attending to race, wealth, and technology. Dr. Johnson is the director of Virginia Tech's Center for the Humanities, assistant vice provost for the humanities, and the executive director of the university's Tech for Humanity Initiative.
General Assembly 2019, sponsored by UUHHS
2019 Conrad Wright Lecture
The Heathen World and America's Humanitarian Impulse
Dr. Kathyrn Gin Lum, Stanford University
Kathryn Gin Lum is Associate Professor in the Religious Studies Department, in collaboration with the Center for Comparative Studies in Race and Ethnicity at Stanford. She is also Associate Professor, by courtesy, of History in affiliation with American Studies and Asian American Studies. Her teaching and research focus on the lived ramifications of religious beliefs; she specializes in the history of religion and race in America.
General Assembly 2018, sponsored by UUHHS
2018 Conrad Wright Lecture
The Contested History of Religious Freedom
Tisa Wegner, Yale University
Religious freedom has been presented as a timeless American ideal—one that UUs claim—yet Americans have never agreed about what it means or how it should be applied. Tisa Wenger argues that controversies over religious freedom cannot be separated from the histories of race and empire.
This program is scheduled for Saturday, June 23, at 1:30 p.m.